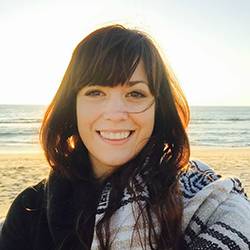 "A Soulful Cup" is a community for people to learn about ancient healing methodologies and practices, so to integrate them in everyday life for purposes of relaxation, change and self-improvement.
The foundation of this community is based upon the ancient practices of sound healing (or sound bath, as commonly called today in the West), combined with energy healing (Reiki, Crystals and Light modalities), meditation, and the use of assistive handmade tools such as jewelry, natural body products, sprays and perfumes.
Each and everyone of these tools and technologies can improve our life for the better; offering relaxation, better focus, boosted confidence, a clearer sense of direction and purpose, and increased energy.
Combined together, they become even more powerful and stronger; initiating a transformative and healing process to improve your journey in this life time.
All of these practices are based upon the shared concept of affecting our own individual energy, thus changing and increasing our frequency and vibration. They work at the subatomical level by altering the way our particles and cells communicate with each other, bringing them to a better state of harmony and calm, which is essential to kick-start the healing process, and lead us on our quest for spiritual meaning and purpose.
It is my hope you will find this space helpful, either via the content offered within the blog and resource sections (don't worry, it will keep growing), my handmade products, or by experiencing one of my private healing sessions or community sound baths.
[if you are curious – you can read some of the reviews here on the Testimonial section]
And to learn more about my own journey, why I started "A Soulful Cup" or how I create my own products; feel free to visit my "History" page, and my bio section.
Namaste'
Denise
LEARN MORE ABOUT SOUND THERAPY AND ENERGY HEALING
SHOP MY LINE OF HANDMADE PRODUCTS
CHECK OUT MY BLOG AND RESOURCES
COME MEET ME AND EXPERIENCE SOUND HEALING AT LOCAL EVENTS IN THE LOS ANGELES AREA
Testing how the column block works. this is interesting.
I wonder how many blocks it fits.